All photographer lovers will know his name: Cecil Beaton (1904-1980).
(self portrait)
Cecil Beaton is a funny guy. He only lets you into his house if you're first very photogenic and pretty or second your haircolour fits perfect with the pattern of the wall.
(portrait of Marilyn Monroe)
Beaton was a real perfectionist. You can see that on his photographies. And thats why all important and famous people wanted to be photograph by Beaton.
Who photographer doesn't want that, right?
And also the Queen Elisabeth is his fan; all photographies of her and the royal family was taken by him! Wow!
(Mic Jagger - Rockstar - Funny: All rockstars in this time wanted to photographed like that; very dramatic with little light!)
I love his photographies because of their elegance, classic and grace but also very dramatic and very staged. People at that time couldn't understand him; his photo - set was built up effortfully but Beaton wanted the perfect scene.
(the elder and wiser; Cecil Beaton)
(again M. Monroe , the icon)
" Perhaps the world's second-worst crime is boredom; the first is being a bore."
(one of my favs! The Queen)
(I used that photo before for my moodbook and I didn't even know thats a "Beaton" haha)
(Audrey Hepburn)
" Never in the history of fashion has so little material been raised so high to reveal so much that needs to be covered so badly."
(with Mick Jagger)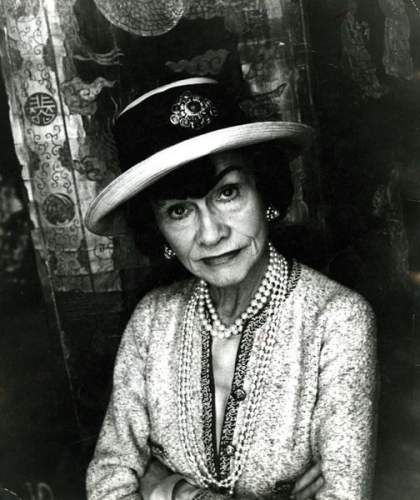 (the lovely Coco!)
(himself, ca. 1930)
(The Queen with baby prince Andrew)
He took a lot of portraits of all famous people in that time and everyone wanted him. Also he photographed the time in and after the war in london which was very new for the photo - scene. No one wanted to see ugly or bad things. He was an very creative head; writer, actor and artist.
(One of his photos which was copied so often; just look into the Vogue!)
Beaton had and has nowadays, too a very big influence to the fashion world, young photographers and advertising. And the list of his photographies is long. That's why he will never be forgotten.
Cecil Beaton was a Dandy - Man and my favorite photographer.
(self portrait)
Thanks for reading! xoxo ps: I wrote such a nice article about Beaton before but my tumblr didn't save it argh! The text above is what I could remember! Sorry!
All Quotes by Cecil Beaton.